A Unique Service for the Mortgage Industry
20 years experience with mortgage loan programs, credit data and FICO© mortgage credit scores.
We're experienced in all aspects of mortgage lending: down payment options, debt-to-income ratio needs, reserve needs as well as Freddie Mac and Fannie Mae Automated Underwriting systems.
We analyze all aspects of the loan and borrower capability and determine what is possible and how soon, working with borrower and lender to close loans – fast.
Plan, execute, monitor and deliver, from start to finish, we average 25-70 days, and as quickly as a three business days.
From No Loan to Closed Loan – Fast
One Goal: Return your client to you ready to close.
We interview, qualify and educate your referral, analyze their credit, determine how to accomplish your loan goals, create a plan, guide your client. We communicate with creditors and CRAs via telephone, track and monitor tradeline updates and get your client back to you ready to close.
Speed is our product.
Our average service time is 25 to 70 days, much faster if you're willing to rescore. New scores in 4-10 days. We have achieved data changes and loan goals as quickly as 3 days.

We back our work with a no questions asked money back guarantee.

Game Plan Check
Have a client, loan program and gameplan you think will work? We'll analyze it and tell you if it will. Don't chase a losing strategy! We'll tell you what is really possible.
Expert Rapid Rescore Prep
We make sure the rescore will work, gather all the docs that CRAs will accept, identify the accounts and CRAs to be rescored. Save time, be sure it will work and that your costs are as low as possible.
Dispute Wording Removal
We're experts in removing dispute wording. We remove only those necessary for the loan program while protecting the mortgage score from decreases due to their removal.
Have a signed purchase contract that is now in danger due to credit problems? Need help fast?
Pre-approved now Approved Ineligible or Refer with Caution?
We can get data changes within 72 hours. Call us and get the top experts on your case to analyze all aspects of credit and loan requirements. Immediately. We'll tell you what is possible. At no cost. We guarantee our results.
Years Serving Mortgage Professionals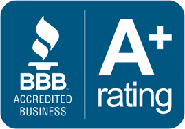 New Referrer? Have Questions?
Schedule a time to talk
Let's talk…
We can discuss a current borrower and gameplan you are working on now. I'll tell you what's possible – and how soon.
I can also answer any questions you may have on how we can work together. Just pick a day and time that works for you to receive my call.
Let's get started closing more loans.

– Eddie Johansson
The experts in credit scores for mortgage loans.
We Serve Mortgage Professionals Nationwide
Need More Information?
Please let us know if you have any questions or special circumstances. Use this form to send us an email and we'll get back to you quickly.
Or feel free to call us and schedule a time with our president about your company and needs.