Frequently Asked Questions About Credit Scores for Home Loans
What is a credit score?
A credit score is a mathematic formula applied to your credit history (your record of handling credit) at a credit bureau. The main credit bureaus are Experian, TransUnion and Equifax.
This formula is called a credit score model. The resulting credit score is used by lenders to judge how risky it is to extend credit to you. The higher your score, the better for you.
There are a lot of different credit score models.
And, to complicate it further, different creditors can report to different bureaus. A creditor can report your history to one, two, three or none. So, your credit history – used to calculate your credit score – can be different at each bureau.
Different score models, based on different credit histories equals different credit scores.
It's as if you took a test and different teachers used different parts of it to grade you on different curves. Your grades likely won't be the same; the chance of all your credit scores being the same is pretty much zero.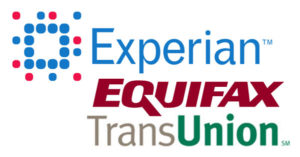 When you are applying for a home loan, the only credit score that matters is the one used by mortgage lenders: your FICO mortgage midscore.
How do I get my credit score for buying a home?
The credit score used for home buying is your FICO® Mortgage Midscore. And there's only two ways you can get it.
From a mortgage lender after you've applied for a loan.
All lenders who check your credit are required to tell you your scores. You can ask the lender after they've checked; or wait until you receive their official disclosure in the mail. If your loan was denied, you'll also be told the reasons you were rejected.
From myFICO.com .
Your 3-bureau report will have your scores based on different models. Look for the mortgage scores section, and take the middle score of the three bureaus (see example). These reports are not free.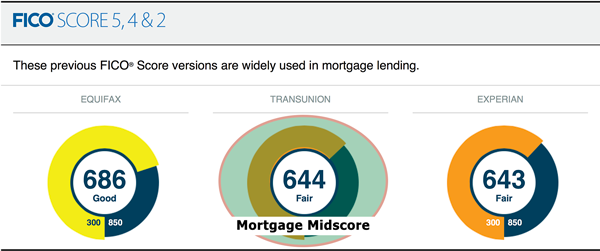 While getting your score from a lender is free of charge, a new credit inquiry will be added to your credit history.
One inquiry is no problem, but if there are several over time, the inquiries will decrease your credit score. This is, usually, not a lot a points, but a few points can make a big difference in many cases.
If you purchase your report from
myFICO.com
, there is no inquiry affecting your score. You'll also get much more information from your FICO® report than you will from a lender's disclosure.
We work nationwide – in person or by phone and internet.
Contact Us
Use this form to send us an email.
We're here to help…
We're here to help you increase your credit score to achieve your dreams.
Please let us know if you have any questions or special circumstances that we can help you with. Use the form to send us an email and we'll get back to you quickly.
We can help anyone in the U.S. by phone and internet; or, you can visit our office and meet in person.
Hope to hear from you soon!